Blue Cleaning Group can provide you with a customised cleaning plan to fit in any contract requirement of your choice. Our reputation goes beyond Canberra to all of Australia. Being one of the most trusted cleaning companies in Canberra, Blue Cleaning provides its commercial clients with various commercial cleaning services which include: Regular after hours cleaning staff, specialised day cleaning requirements, and for some commercial cleaning sites that require proper supervision, we are able to make available a dedicated on-site supervision as well as management personnel. Blue Cleaning Group is also able to provide a complete supply of consumable and washroom services.
Apart from low cleaning cost fee, our unique commercial cleaning services approach is next to none in all of Australia as we put our customer's mind at rest, with the assurance that their assets are in safe hands.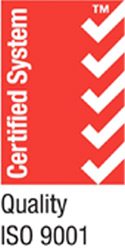 Blue Cleaning Group is a ISO Certified Cleaning Company. This Commitment to quality makes Blue cleaning the smart choice for organisation to receive a certain level o quality; that is , they are reliable, safe, consistent, meet customers expectations, continuously improve and comply with the law.